Source: https://bigbudsmag.com/what-is-stalling-the-change-in-global-cannabis-legislation/
Whether we choose to believe it or not, the world's climate is changing and it is our fault.
While most acknowledge this inconvenient truth in theory, in practice, the same economic forces that have contributed the greatest to climate change still hold more weight in policymaking than those who are and will continue to bear the heaviest burden of its effects. Although the United Nations has attempted to lead conversations on economic and environmental sustainability through its Sustainable Development Goals (SDGs) initiative, it is not only failing to acknowledge the role the cannabis plant could play in meeting these goals, it's actively suppressing it.
A parallel situation is playing out now in the United States, where international drug policy was originated and exported before the current unraveling began. As cannabis has become more legal, regulations and policies have been unduly influenced by the same Wall Street speculators that profit from current global agricultural commodity markets. The sustainability of the cannabis industry is only as viable as the policies regulating its production, sale and distribution. Policies favoring concentrated and speculative wealth over small community business ownership have the net impact of transforming an industry that should be carbon negative into a major polluter, and pushing the UN further away from achieving its own Sustainable Development Goals.
The nonprofit Foundation for Alternative Approaches to Addiction Think & Do Tank (FAAAT) is working to appeal to the UN through making the case for cannabis policy that furthers the UN's own SDG targets. FAAAT recently released a discussion paper, titled Cannabis & Sustainable Development, with the intent of educating international policymakers.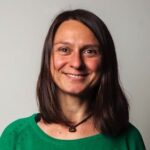 "We wanted to use the common language of sustainable development with the UN [because cannabis] brings a lot of solutions. … We want to speed up the process of integrating cannabis back into our lives, this is a sustainable material," says Hana Gabrielova, the Czech Republic-based president and founder of CzecHemp — an organization that aims to improve conditions for the Czech cannabis industry — and a fundraising associate for FAAAT. "The cannabis industry can be a good example of sustainable development."
Drug War Diplomacy
In late January, the World Health Organization Expert Committee on Drug Dependence (ECDD) released its much-anticipated recommendation regarding the international scheduling status of the cannabis plant. Although the recommendation delivered to the United Nations Commission on Narcotic Drugs (CND) was to move cannabis from the highest drug schedule to the lowest, when the CND met in March, it instead voted unanimously to postpone any rescheduling decision indefinitely.
According Uruguayan representative Diego Olivera in an interview with Cannabis Wire, the unanimous vote was the result of strong-arming by "some honorable delegates who manifested that their countries were not in a position to offer an answer, [Uruguay] was forced to agree to postpone. … We must keep in mind that [Schedule] IV is the strictest category described in the document, which can restrict the work of scientists who wish to investigate the possible therapeutic effects of the plant."
Uruguay was the first country in the world to fully legalize cannabis for all uses, and Olivera is pushing for the CND to once again hear the issue when it meets again in December.
Meanwhile, the UN's SDGs agenda remains ambitious. Many of the initial targets were to be achieved by 2020, and now most are targeted instead toward 2030. It is unlikely the goals will be met by 2030 either, especially because solutions are unequally being funded and driven by the same economic powers that profit from the status quo.
Cannabis legalization advocates have long championed seed and stalk varieties of cannabis, or hemp, as a carbon-negative crop with the potential to replace everything from petrochemicals to building textiles. The popular culture surrounding the use of the intoxicating varieties of cannabis flower, however, has fueled both the hysteria-driven prohibition of the entire cannabis plant as well as initiated its reemergence and acceptance into mainstream societies worldwide.
International drug prohibition was launched in the United States in the 1930s by the "Godfather of Prohibition" Harry J. Anslinger, the first commissioner of the Treasury Department's Federal Bureau of Narcotics. Anslinger never hid the fact that drug law, to him, was primarily about xenophobic persecutions of minority groups. Thanks to his work, today international drug scheduling guidelines invariably favor patented pharmaceutical drugs over the plants and other biological organisms many pharmaceuticals were copied from, despite there still being no research to prove those laboratory drugs are safer and more effective.
The 1961 United Nations Single Convention on Narcotic Drugs was ratified by most member states and is the basis of the UN's rejection of cannabis as a human right as well as important catalyst to achieving its own sustainable development goals. A total of 186 of the world's 195 countries have endorsed the treaty, which does not have any governing authority but is essentially a pact to standardize national drug policies around drug schedules that determine which substances are never medical and just how medical the rest are. Although there are drugs based on their isolated individual components scheduled in categories considered to be safer, the coca, cannabis and opium plants were specifically designated internationally at Schedule IV, meaning they have extremely limited or no accepted medical value whatsoever.
The UN Single Convention on Narcotic Drugs was the culmination of Anslinger's life's work, and he retired in 1962 shortly after it was ratified. Now, nearly 45 years after his death, the world is still under the influence of his racist profiteering lies and damaging rhetoric, and still paying dearly to fund the endless global war on drugs as our shared climate crisis mounts.
Although international policy originated in the United States, the unraveling of it also began here with the passage of California's Proposition 215 in 1996. When the state of Colorado began the world's first legal recreational sales, other countries took note and also began to defy the terms of the treaty. In 2014, Uruguay became the first country to legalize cannabis for all uses, followed by Canada last year. Now, some 35 countries around the world have some form of policy regarding legal hemp or medical cannabis.
More On The FAAAT Think & Do Tank
FAAAT is an international advocacy and research nongovernmental nonprofit organization. It has two distinct functions: As a think tank and a so-called do tank. The think-tank portion conducts research and makes policy recommendations, while the do portion is based around building collective action among international nonprofits and grassroots groups to influence broader policy at the local and international levels, as well as everything in between.
In the preamble to the discussion paper FAAAT has delivered to the UN, the organization attempted to educate member countries on the roots of international cannabis prohibition and its consequences in an attempt to utilize the lessons learned from the transition of cannabis onto legal markets, and better shape effective policies that achieve the UN's Sustainable Development Goals initiative.
The FAAAT states in the preamble:
Cannabis placement in international law was done in the absence of scientific evaluation and has provided the basis for a moral-only address of drugs for many decades. … Because of its characteristics, widespread cultivation and use, and the diversity of these applications, the Cannabis sativa L. plant and its policies directly relate to at least 62 of the 169 targets among 14 out of the 17 Sustainable Development Goals (SDGs). … Overly restrictive public policies addressing the psychoactive uses of the plant have hindered availability for medical purposes and prevented implementation of sensible regulation of non-medical use.
FAAAT's discussion paper was edited and authored by French cannabis and harm reduction advocate and researcher Kenzi Riboulet Zemouli. Along with Zemouli, much of FAAAT's efforts on global cannabis policy have been spearheaded by American Air Force veteran Michael Krawitz, who led a working group on the topic for the World Health Organization. Other American contributors include Humboldt County-based Kristin Nevedal of the International Cannabis Farmers Associationand the Mendocino Appellations Project. Many of FAAAT's leaders, like Krawitz and Hana Gabrielova, have roots at the European Coalition for Just and Effective Drug Policies, or ENCOD.
FAAAT's Gabrielova says the goal of the report is not to define or prescribe a "perfect cannabis policy," but instead "list all the different public policies that affect, or are involved with cannabis, and address them individually" with the SDG 2030 targets in mind.
"The problem with cannabis is [that] it is a political issue," Gabrielova asserts.
More than 20 years ago, Gabrielova says she was inspired to work toward relegalizing hemp after reading Jack Herer's The Emperor Wears No Clothes. The book has been the focal point in the resurgence of hemp advocacy that has led to its increasing legalization worldwide. Although the CND continues to block efforts to relegalize the plant, Gabrielova says she and FAAAT will press forward because there is such an urgent need.
"Working with hemp is my survival plan. Every year it is getting more intense that we need to do this," she says.
The report has been distributed to every member of the CND, but as she points out, it is still "their responsibility how they vote" and whether or not to frame their decision through "the scientific evidence or the prohibition mindset of ignorance."
Ending Poverty In All Its Forms
First and foremost, the report highlights how all agriculture has the potential to reduce and alleviate poverty, but the same thinking that created economic and environmental unsustainability cannot be used to undo its effects.
The No. 1 Sustainable Development Goal is to "end poverty in all its forms everywhere." The first three 2030 targets under this goal perfectly highlight the disconnect between the UN's stated intents and its current approach to cannabis policies:
Eradicate extreme poverty worldwide, measured as people living on less than $1.90 a day.
Reduce by at least half global poverty populations, according to local national standards.
Build the resilience of the poor to economic and social shocks, as well as to environmental disasters.
By juxtaposing the small-farming model of cannabis in the prohibition-era against the existing global agriculture cartel, FAAAT's discussion paper makes clear that not all "job creating" policy is created equally; one incentivizes local ownership, stewardship and responsibility, while the other is based solely on maximizing profit through economies of scale without factoring in the financial cost of the burdens placed on the environment and local economies. One is a zero-sum game with catastrophic consequences, the other is a means of sustenance.
The struggle to relegalize cannabis in the United States is now playing out on the global stage. With increased commercialization in heavily regulated markets, the conversation has shifted from its roots in medical access, sustainable community economic development, fair policy and social justice to a new version of the same old "Reefer Madness" rhetoric. Markets are opening slower than public opinion is changing and the delay has served only to shape the global cannabis markets in the image of other agricultural commodities, such as corn. Meanwhile, the consequences of "business as usual" mount and generate their own unintended consequences, including growing income inequality and rapid conglomeration and wealth concentration at the expense of greater economic and environmental stability.
FAAAT advocates instead for "a public policy reform which would target vulnerable populations already involved in illicit cannabis-related activities, to prioritize inclusion in a regulated market … to directly increase the quality of life of those populations while providing them with fair economic and employment opportunities. … In complement, socially fair regulations focused on reducing the high number of middlemen between growers and consumers (a characteristic element of illicit cannabis markets) or on reducing middlemen's profits compared to those of producers — would significantly increase resources of peasants, small scale and family farmers, as well as populations involved in illegal markets."
The think tank also argues that by fueling the "peasants, small scale and family farmers" as well as those traditionally operating in illegal markets, it would produce a "collateral output" of "increased capacity of farmers to invest in diversification and mechanization of their farms, leading to increases in product quality, sustainability and production patterns. Importantly, diversification in the type of Cannabis products manufactured (health-related products, food, energy, bioplastics, textile and etc.) can reduce farmers' vulnerability to market price variations."
How Addressing Hunger Can Foster Community, And Genetic And Cultural Preservation
Sustainable Development Goal No. 2 is zero hunger. By the year 2020, the aim is to maintain the genetic diversity of seeds, cultivated plants, farmed and domesticated animals, and their related wild species through soundly managed and diversified seed and plant banks at the national, regional and international levels, and promoting access to and fair equitable sharing of benefits arising from the utilization of genetic resources and associated traditional knowledge, as internationally agreed.
This goal is not unattainable, although it is unlikely to be reached by the 2020 target. A return to the family farm would drive stronger political, environmental, economic and community stability by relocalizing ownership of food and medicinal plant production that utilizes sustainable practices by design.
FAAAT's discussion paper also outlines how supporting community-based seed banks and initiatives can safeguard genetics. They are also advocating to end exclusive patenting rights over cannabis cultivars used to produce food. Under current large-scale industrial agricultural models, plants are genetically modified, patented, and grown en masse using soil conditioners and fertilizers. Through mass production of standardized plant genetics, the world has lost considerable biodiversity in some species. FAAAT is making the argument that the inverse of the market's current design can solve its problems.
SDG No. 8, decent work and economic growth, ties directly to this goal of zero hunger by 2020. The target is to "achieve higher levels of economic productivity through diversification, technological upgrading and innovation, including through a focus on high-value-added and labor-intensive sectors" by 2030.
To this end, FAAAT suggests that "cannabis industries should be monitored to ensure the profits are reinvested in the [local] economy. Public policies should adopt social and sound tax policies that can be differentiated to foster local investment and ownership."
The United Nation's own Sustainable Development Goals pretty clearly make the case for the reintroduction of the cannabis-hemp plant and a return to genetically diverse small-scale agriculture. FAAAT highlights this point clearly in making the case for policies that would reintroduce the cannabis-hemp plant into global mainstream societal use:
Diversification is a key word for future cannabis farmers, as diversity is what most characterizes the cannabis plant, it's possible uses and the populations that make use of it. An increased use of cannabis for non-psychoactive purposes can have positive economic consequences, as hundreds of potential products – including high value added products – derived from the plant have been identified, such as clothing, cosmetics, lotions, shampoos, paper, food, feed, beer, biofuels, animal bedding, building materials, insulation, car moldings, among many other consumer and industrial products [and plastics].
Earlier this year, more than 300 nongovernmental organizations, including FAAAT, issued a statement, calling on the UN and world leaders to address the "alarming public health emergency faced by people who use drugs" and "serious concerns over the capacity of the United Nations Office on Drugs and Crime (UNODC)."
The statement lays out the case that under current drug policy, the UN cannot possibly meet its sustainable development goals. It concludes, "This will require genuine political will, leadership and action from the international community as a whole. Faced with the current crisis, complacency can no longer be tolerated."