Recommended articles, films, documents and presentations to help you understand hemp's vast potential.
Report
MultiHemp: Advances in agronomy and other findings
In Multihemp, a multidisciplinary team of leading researchers and a vibrant group of industrial participants, working from the level of molecular genetics through to end product demonstration, developed an integrated hemp-based biorefinery in which improved feedstock is subject to efficient and modular processing steps to provide fibre, oil, bio-composited, construction materials, fine chemicals and cosmetics using all components of the harvested biomass, and generating new opportunities within the developing knowledge based bioeconomy. Advancements of Technology Readiness Levels (TRL) were obtained for several products.
---
Presentation
Marijuana within the International Drug Control Treaty Framework (FAAAT)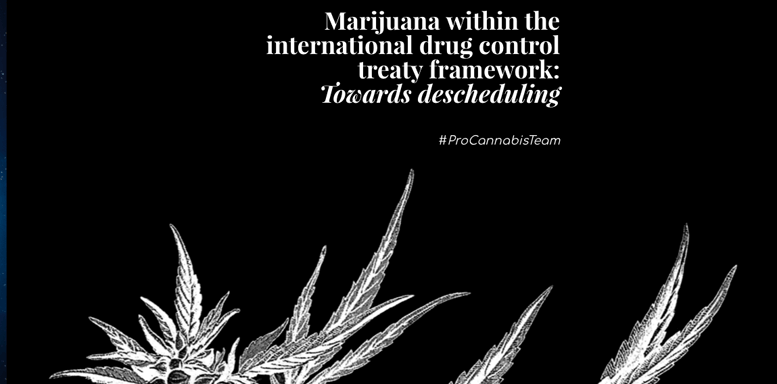 Could cannabis be the solution to our global crisis?

---
Cannabis history and current state in Europe

---
Hemp Poster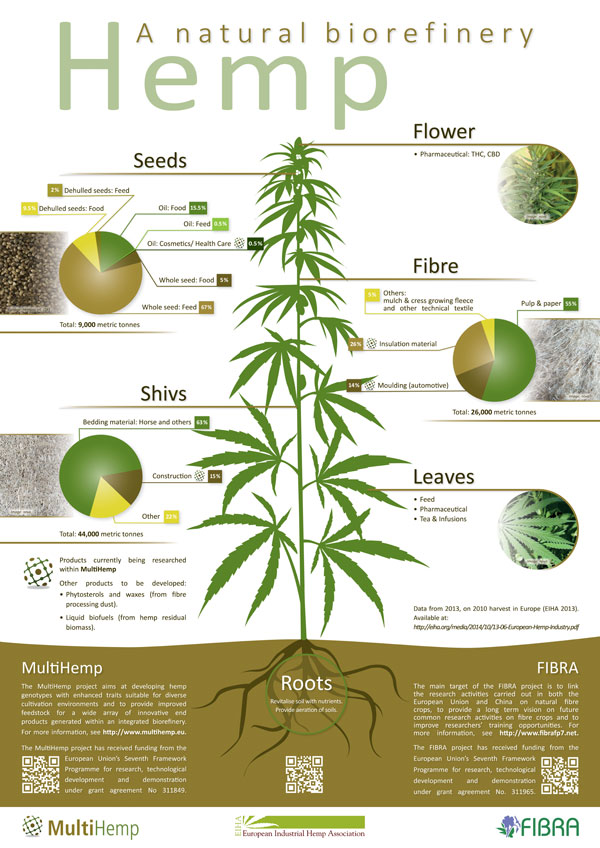 "A natural biorefinery" made by Multihemp project financed by European Union's Seventh Framework Programme for research, technological development and demonstration. In the frame of multi-hemp, the partners will use cutting-edge genomic approaches to achieve rapid targeted improvements in hemp productivity and raw material quality for end-user requirements, whilst also advancing scientific understanding of gene-to-trait relationships in this crop.
This work will be combined with innovations in agronomy, harvesting and processing methods to generate sustainable products from improved varieties.
Click on the image to download full size 17MB poster.
---
Must see videos