Milion Marihuana March 2019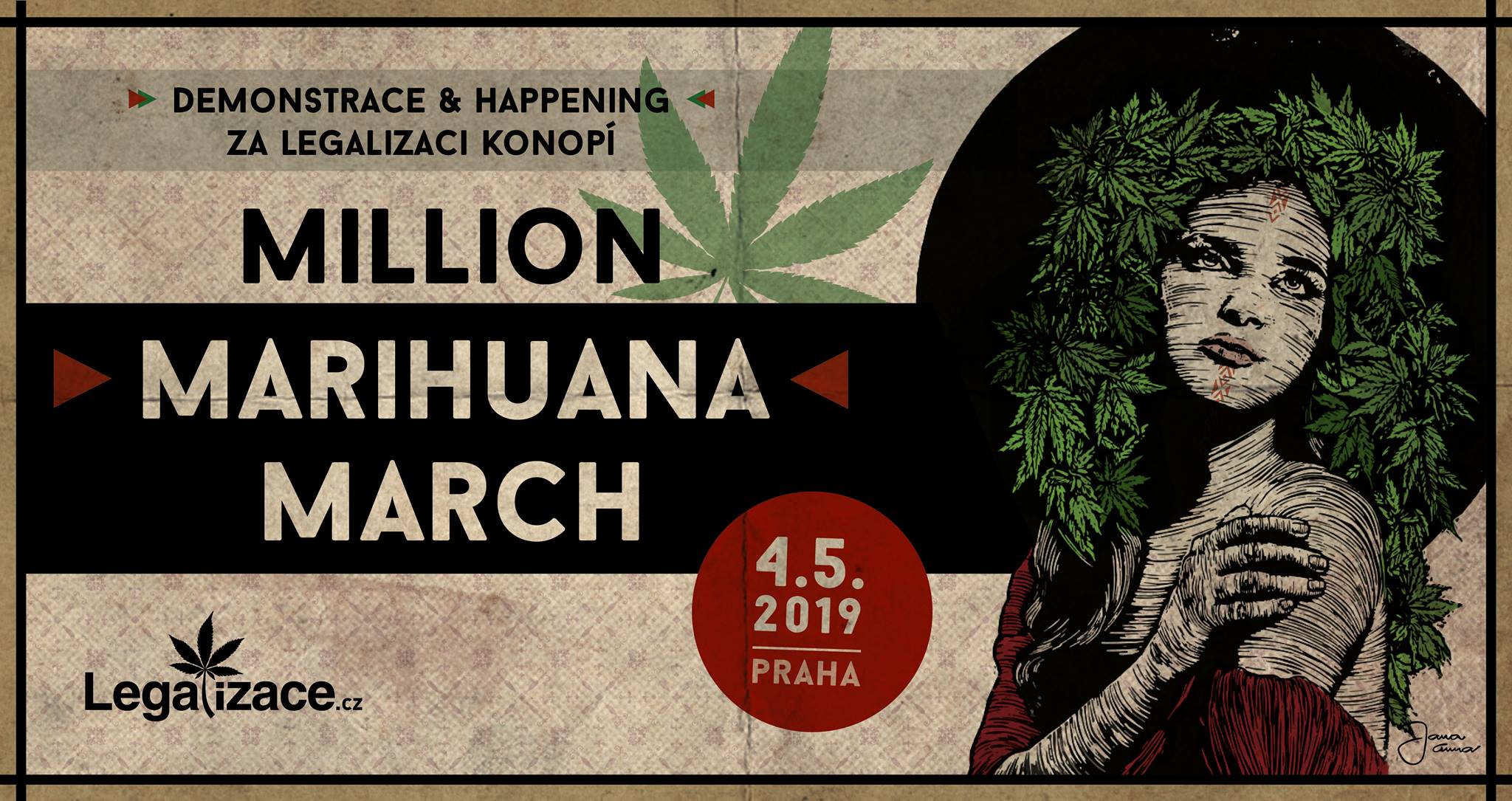 The Million Marihuana March is an annual rally and demonstration to legalize cannabis, taking place on the first Saturday in May in hundreds of cities the world over. Taking its part in this global protest, Prague also has its demonstration, followed by a cultural happening organized by the Legalizace.cz organization. The goal of the event is not only to call attention to the dismal state of legislation involving cannabis, but also to offer possible solutions, and to point out the practical uses of this extraordinary plant in both medicine and industry.
The demonstration traditionally starts at 12:30 pm at Karlovo náměstí in Prague: then, accompanied by music, thousands of supporters march through the town center to non-violently, but loudly, express their disagreement with the criminalization of cannabis and its users.
This educational happening offers not only political discussion, lectures and interesting workshops, but also a rich cultural program on several podiums, a non-profit sector and a program for children. At the happening there is also a cannabis market, where Czech and foreign producers of cannabis and hemp products show their wares in the fields of food, drink and textiles. The happening takes place from 2 to 10 pm and admission is, as always, free.
—
Million Marihuana March je každoroční demonstrace za legalizaci konopí, která se začátkem května koná ve stovkách měst po celém světě. Součástí tohoto globálního protestu je i pražská demonstrace a následný kulturní happening.
Cílem akce je nejen poukázat na tristní legislativu týkající se konopí, ale nabídnout i možná řešení a upozornit na využití této mimořádné byliny k léčbě a v průmyslu.
Demonstrace začne tradičně ve 12:30 na Karlově náměstí v Praze, odkud se za hudebního doprovodu vydají tisíce podporovatelů centrem města, aby nenásilně, avšak hlasitě projevili nesouhlas s kriminalizací konopí a jeho uživatelů.
Odpolední kulturně vzdělávací happening nabídne nejen politickou diskuzi, přednášky a zajímavé workshopy, ale i bohatý kulturní program na několika pódiích, neziskový sektor a program pro děti. Na happeningu se v rámci konopného trhu představí čeští i zahraniční výrobci konopných produktů z oblasti potravin, nápojů nebo textilu. Happening se bude konat od 14. do 22. hodiny a vstup je jako každý rok zdarma. Více informací o programu už brzy.