Education, cooperation, economic empowerment
Our approach has always embraced the broader goal of spreading the hemp movement as far and wide as possible through lobbying, education and networking among the unique and wonderful people of the hemp revolution. We also offer educational and informational tours during which you can come to our farm and see hemp in the fields, observe the challenges of processing it into different products.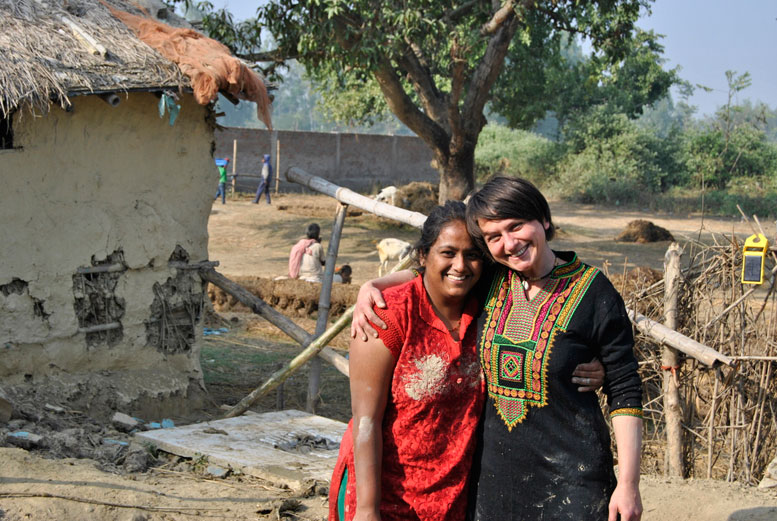 Adviser/Business Development. We cooperate in an exchange program with Shah Hemp Inno-Ventures (SHIV) of Nepal, an entrepreneurial company based in Kathmandu that is empowering local hemp Economies. SHIV is using hempcrete to rebuild homes in Nepal after the devastating earthquake in 2014, training locals in hemp processing and construction and working in product development in hemp textiles and foods.
Associate. A transnational NGO and think-tank that works to strengthen peer groups, social movements and the nonprofit sector addresses ethical, political, policy, economic and social issues related to drugs drug and addiction. The group advocates for transparent and measurable policies that lead to personal and community empowerment, social justice and health.
In January 23rd 2017 our CEO Hanka Gabrielová, an associate FAAAT advocate from the Czech NGO Konopa, delivered a following statement during a hearing of civil society by the UN Commission on Narcotic Drugs (UNGASS), which gathered for an inter-sessional meeting of its 60th session.
CBD working group member. EIHA is one of the largest industrial hemp organizations in the world, and which supports policy and legislation aimed at advancing the hemp sectors. The main trade group for industrial hemp in Europe. EIHA issues studies and a comprehensive annual report on the European hemp markets. EIHA's CBD working group advances regulation for hemp products across the EU.
IMCPC/International
Co-Founder Worldwide patient advocacy group working for patient rights to use cannabis under the care of a physician. IMCPC works to overcome cultural fears of the cannabis plant, the illegal status of the use of cannabis as a medicine, and the gap in education for patients and medical professionals. Based in Prague.
KOPAC/Czech Republic
Co-Founder (2013); member, executive committee. KOPAC is the Czech patient association for cannabis treatment. The organization works on a wide range of educational, training and scientific initiatives to ensure the rights of medical cannabis users, and backs initiatives that support socially disadvantaged patients, ensuring they can get necessary treatments.
KONOPA/Czech Republic
Volunteer. An initiative that conducts hemp education via public seminars and educational outreach in Czech public schools and universities. The group promotes a hemp-oriented sustainable lifestyle, hemp as an engine for local economic development, energy independence and protection of the environment.
Adviser/Business Development: To Grow a Village (TGAV) is a Poland-based public-private project for rural economic development working in concert with local government, relevant national ministries and regulators, entrepreneurs and investors.
WE ALSO SUPPORT:
International Cannabis Farmers Association